What is Power Over Ethernet (PoE)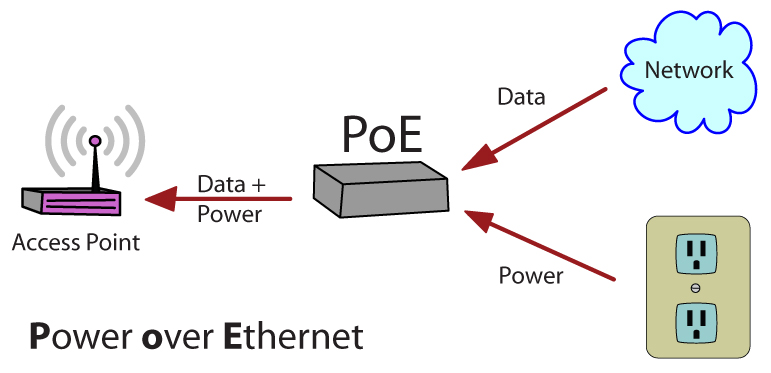 This nifty technology allows your basic Ethernet network cable to double as a power cord. It transmits both electricity and data through to small wireless devices that don't require a lot of energy to run—such as the Ubiquiti UniFi access points that pair with your WirelessTrakker controller.
By eliminating the need for plug-in power adapters and electrical outlets, you can place your equipment exactly where you want it—on walls and ceilings; tucked into small, hard-to-reach spaces; and far away from AC outlets. It's a whole lot easier to run a simple network cable than to perform electrical acrobatics, like wiring in a new outlet and risking shock or worse.
If your Ethernet switch port isn't compatible with PoE, no worries—a PoE power injector is a simple add-on that will fix the problem and is included with all Ubiquiti UniFi APs.
Benefits of PoE
Minimal power requirements – Keeps your wireless systems streamlined and simple
Saves you money – It's a lot cheaper to run Ethernet cables than to install new electrical lines
Frees you to locate access points wherever you'd like – Not where the electricity is
Watch Your Standards
PoE comes in three standards, which run on different voltage levels and are incompatible with each other. If you're not sure about your compatibility, Contact us and we'll help you out. There are plenty of hacks for this issue.